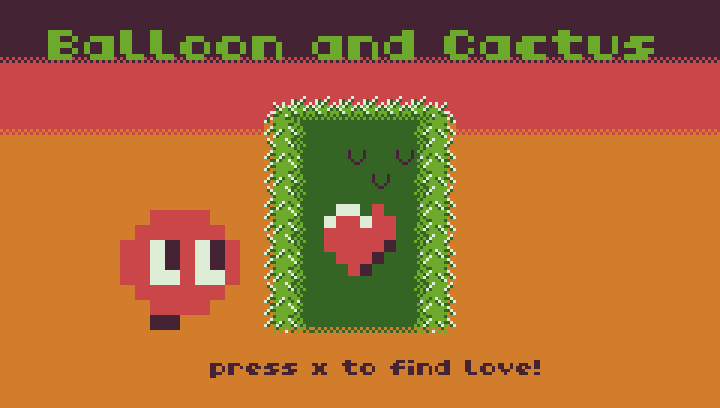 Description
How long can you help Balloon survive in the thorniest of relationships?
History
Balloon and Cactus was built with TIC-80 as an example for the "Let's make a Video Game!" workshop at the Vancouver Community Library.
Features
Carefully float Balloon into hugs while avoiding the deadly arms of Cactus!
Avoid the ever-closing walls of Cactus's crush!
Infinite play with increasing difficulty
Written entirely in TIC-80, simply press escape to use TIC-80's console to hack the game!
---
Images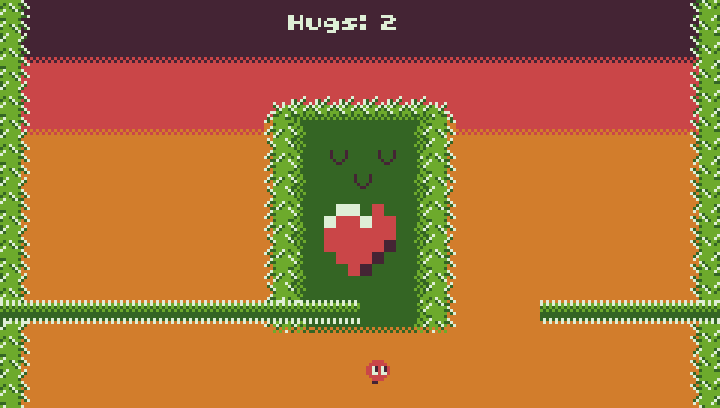 There are far more images available for Balloon and Cactus, but these are the ones we felt would be most useful to you. If you have specific requests, please do contact us!
---
Request Press Copy
Please send us an e-mail at press@robovdino.com and we'll get back to you as soon as a press copy is available for you.
---
Additional Links
TIC-80
Balloon and Cactus was designed and developed entirely in this excellent fantasy console! tic.computer.
---
About Alex Bair Games
Boilerplate
Alex Bair designs and develops silly games
More information
More information on Alex Bair Games, our logo & relevant media are available here.
---
Balloon and Cactus Credits
---
presskit() by Rami Ismail (Vlambeer) - also thanks to these fine folks